It's no secret that churches are seeing a dramatic decrease in tithing as the years go on. In fact, religious giving is down about 50% since 1990. So if you're feeling like you're pulling teeth to get your congregation to tithe each Sunday, chances are you're not alone.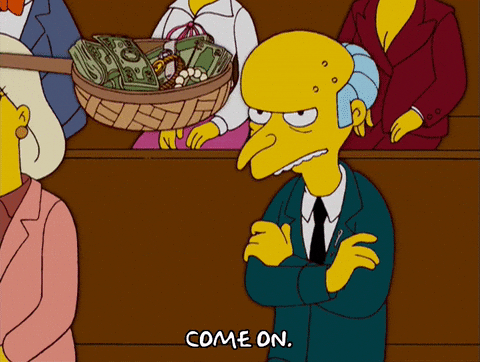 Statistics show that charitable giving is on the rise, however, the percentage of tithers in each congregation lingers right around 10 to 25 percent. It's not that people don't want to give. They do! Especially those who active and consistent members. So what's the disconnect? Now more than ever, it is vital for the church to adapt with technology and strive for a deeper understanding of their congregation.
By recognizing the giving patterns and demographics of your church, you can better serve your flock in a way that empowers them to give consistently.
Here are 3 ways you can increase giving at your church in 2019.
Hone In On Weekday Giving
While many churches only focus on receiving gifts during a 2 to 5 minute period each Sunday, research shows that this could actually be the issue. 73% of church giving takes place throughout the week. With that in mind, how often does your church follow up with messages that prompt giving once Sunday passes?
By neglecting to make requests for tithes and offerings during the week, you may be leaving funds on the table that could help your church change more lives. A simple way to hone in on weekday giving is the use of Push Notifications! This is the most powerful feature of your app, that also totes an 88% open rate. Each week, simply send an alert encouraging your users to "swipe right" in order to give if they were unable to on Sunday. This is a welcoming strategy to accommodate the differences in your congregation's schedules and finances.
Appeal to Different Giving Levels for Campaigns
A member's capacity to give and willingness to give may not be completely aligned. This is especially true if your church has a multicultural and multigenerational congregation. Appealing to different types of givers in your audience is vital to increasing participation during your upcoming giving campaigns.

Often with campaigns, a specific dollar amount is requested as the standard gift toward the campaign. Ideally, if a certain percentage of church members sowed at that amount, you would be able to reach your goal overtime. Of course you're open to all gifts that help chip away at the total number — but this is more than likely not the perception your audience has about the request, which can leave them feeling like they're participation is unneeded. By encouraging giving at different levels ($0-50, $100-250, etc.) and incorporating options for reoccurring gifts through your app, you will increase the amount of participation you see in your church's next campaign.
Start Planning for December Now
Did you know that 31% of all charitable giving takes place during the last month of the year? This is especially true for the church! As you continue to map out plans for 2019, make it a point to align your financial goals, sermons, and events with the generous spirit that floods the church each holiday season.
We even created an entire Christmas Playbook for your church to reach more people, and be more engaged during the holiday season.
Church Base is passionate about using technology to help your ministry grow. Our online giving suite is just the tool your church needs to empower your congregation to tithe. To learn more about Giving with Church Base, click here.