Creating an impactful church experience is dependent on two factors: the message, and the people. Big or small, new or old — Volunteers are the driving force of the church. They are responsible for cultivating an atmosphere of love, trust, and comfort. While each team may play a different role, the end goals are the same — winning souls, transforming lives, and growing your church. [bctt tweet="Big or small, new or old — Volunteers are the driving force of the church." username=""]
If you think about it, the guests journey from the parking lot to their seat is a lot like peeling back the layers of an onion. From the parking lot to the time a person gets to their seat, your servant leaders are pulling back layers for the Pastor's message to be received well. Sunday is our opportunity to release this trials of Monday through Saturday, and be refreshed. You never know what heartache people are bringing in with them, which is why its so important for your volunteers to love and serve them well. 
Your church's volunteers have a BIG job. Maybe even the most important job, and need to be taken care of too. So how do you keep them happy, active, and engaged? We've got a few tips for you below!
1. Organize Sunday Morning Volunteer Rallies
Bring all the teams together for a Sunday morning kick-off before guests arrive! This is a great way to set the tone, and prepare volunteers to serve and love well. Consider having one of your associate pastors read a scripture and pray  during this time, to unify everyone around one message.
2. Schedule a Team Night Out
This is a great suggestion for all of your team leaders! Between the business of life throughout the week, and jam-packed Sundays, it can be difficult to build community within teams. To foster deeper relationships between your volunteers, consider planning a team night out each month to simply have fun. A few ideas to try are:
An Amusement Park or Fair
A Team Dinner or Potluck
A Trip to the Bowling Alley or Skating Rink
3. Host an Annual Volunteer Celebration
Now, this will require some work but the smiles and laughter will be worth it in the end. Bring your staff together (or call in the Pro's) to plan a Volunteer Party to celebrate their hard work and faithfulness over the year. We're talking food, games, music, and your fanciest pants. You can even do a short awards ceremony to recognize individuals that have gone above and beyond in serving your ministry. This is also a great opportunity for your volunteers to get some face-time with your church's Pastor(s) if yours is a larger church, or one with multiple campuses.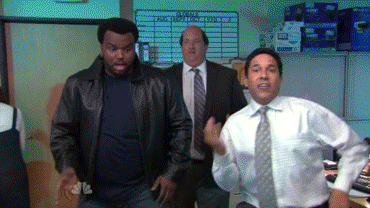 Affirming your servant leaders is key to keeping them happy, active, and engaged at your church. Often times, they are the first and last stops in someone's journey through a Sunday at your church. Their level of excitement and positivity has a direct impact on someone's experience at your church. Your volunteers reflect your mission, your message, and your Pastor. Making sure that they too are served well, benefits your church as a whole.
If your church does anything special to build community with your volunteers, we would love to hear about it. Let us know some of the things you do in the comments below!