We're only in October, but holiday sales are already beginning to creep into our inboxes, and the decorations are starting to take over the aisles. It's (almost) the most wonderful time of the year! While many companies will be focusing their marketing efforts on selling products, the church will be looking to attract new visitors and spread The Gospel.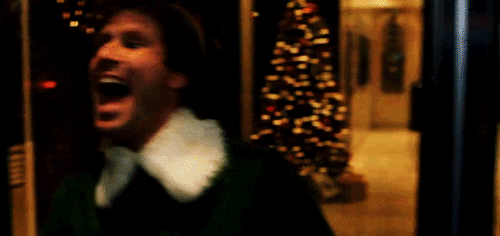 Christmas is fun! So your approach should be fun too! Read below for a few ideas to engage your followers this holiday season:
1. Start A Christmas Themed Photo Challenge 
The best way to spread Christmas cheer is laughing loud for all to hear! A photo challenge is a fun way to gain new followers, attract potential members, and spread your reach. Get creative with an idea, and ask your followers to join in on the fun!
You can even switch up the theme each week. (Pets and kids are always a good idea!) Be sure to share and repost the photos on your social media profiles so your online audience can get in on the laughs too!
2. Host An Online Holiday Giveaway
This is a great way to increase your engagement with your followers during the holiday season. Has your Pastor written a book? Consider giving away a signed copy and written letter to the winner! Another idea would be to give away a swag bag full of church merchandise, and a gift card to Starbucks so they can treat themselves to something on the seasonal menu.
3. Create A 12-Days of Christmas Gift-Guide
We've all had a Christmas or two when we've been stuck on what to gift someone for the holiday. There's so many options, yet your mind just draws a blank on which to go with. If you've been there before, chances are some of your followers will be in that same position in the next month or so. 
Help them out by creating a 12-Days of Christmas-Guide curated by your church. You can even create a Pinterest board or graphics to reveal the next gift idea each day on your social media profiles. Need a jump start on what to include? Check out Church Base's very own gift guide here.
4. Share Stories of the Season
There's no better way to engage your followers than with a heart-warming Christmas story. We're sure there are some people on your staff and in your congregation that have a heart warming or outright hilarious holiday story they'd be willing to share. Spread some Christmas cheer by taking in submissions and posting them each day leading up to Christmas on your Instagram and Facebook pages. Check out the Instagram profiles for Humans of New York and We Are Unveiled for some inspiration!
Ready to take your Instagram page to the next level this Christmas? Check out our latest post on decorating your profiles to attract more guests here.