We're nearing the end of October which basically means Christmas is here! Over the next couple of months, our feeds will be jam-packed with holiday-themed messages and promotions. Why? Because it works.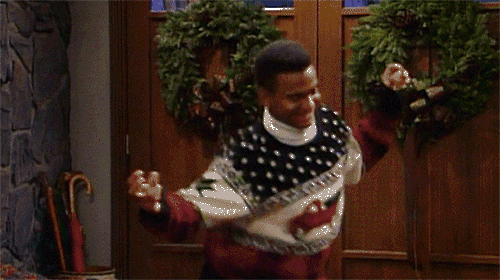 About 50% of marketers begin their holiday campaigns before Halloween. Think about your own holiday habits — the timing makes sense, right?
While online retailers get much of the digital spotlight in November and December, churches are just as important! The lights, music, and shopping sales are cool but we know that Jesus is the only reason for the season. [bctt tweet="The lights, music, and shopping sales are cool but we know that Jesus is the only reason for the season. " username=""]
This Christmas, we're encouraging you to follow the lead of retailers and "decorate" your church's social media profiles to attract more people. Here's a guide to getting started:
Update Your Profile Pictures and Banners
This is a quick and easy way to upgrade your social media pages for the season. Several companies like Target and YouTube have gotten festive with their branding, adding a nice touch that makes them more human in the days leading to Christmas.
A couple ideas you can try are:
Adding snow to the background of your Facebook and Twitter banner
Swapping out the letter "O" in your logo for an ornament or snowflake
Change Your Aesthetic for the Holiday Season
The word "aesthetic" is all the rage this year when it comes Instagram. By definition, an aesthetic is "a set of principles underlying and guiding the work of a particular artist or artistic movement." When it comes to the digital space, just think of it as the combination of colors, fonts, as well as the style and lighting used in photos to create cohesive branded feed.
For the holiday season, consider using bright and airy photos with white, blue, and snow accents to create a winter-themed aesthetic. You can even opt for a festive theme, using touches of red, white, and Christmas elements like bells, bows, and lights.
You may be thinking, what's the point? According to Sydney Lester of Chic Stripes,
"You can set a vibe, create a tone, and use captions to bring value in a crowded market. This social media platform should be used as a marketing tool to support your business and give your community a clear call to action"
This will help attract new guests to your church for upcoming services and Christmas events!
Create Holiday-Themed Templates for Instagram Stories
Did you know that over 300 Million Instagram users view or post an Instagram story each day. That's 60% of the platform's daily active users! Instagram Stories presents the perfect opportunity for your team to get creative by sharing inspirational and light hearted content on a daily basis. The best part about Instagram Stories is that your content can live on your profile for longer than 24 hours with the new Highlights feature.
This holiday season, create Instagram Story graphics and templates that match your pages holiday aesthetic. Not only will this help get people in the Christmas spirit, but it creates a well-rounded digital experience for the customer when connecting with your church online.
We can't wait to see how you decorate your church's social media profiles for Christmas. Leave the links to your profiles below so we can check them out!