October has officially returned along with the cooler temperatures and Pumpkin Spice. If your church was impacted by the "Summer Giving Slump", you have a fresh start! As we enter a new season, use this month to encourage generosity ahead of the holidays, which is the church's largest giving season.
Here are 3 Ways You Can Supercharge Giving This Month
1. Be Transparent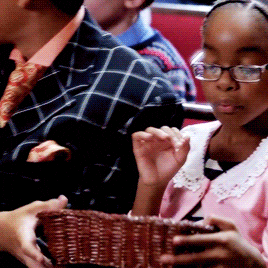 As pastors and leaders, we're all aware of how touchy the topic of finances can be in the church. We've seen and heard the countless stories of greed play out in the media — Pastors and large ministries misusing church finances behind closed doors. In many ways, this contributes to the hesitation people feel when it comes to tithes, offering, and gifts in the Christian world.
So how do you close the gap? One way to start, would be by hosting a meeting on the topic for your entire church , or key leaders on your volunteer teams and staff to attend. This is a great opportunity to make your members feel involved and valued in the church's decision making processes. Discuss the church's vision for 2019, goals for the year, and upcoming campaigns that they can be begin praying over.
Transparency and consistency over time builds trust. When your members are better informed of where their money could potentially be going, they'll be inclined to not only give more, but give more often.
2. Get Creative
Giving doesn't have to be restricted to a 10 minute period on during Sunday's service. Get creative! One way you can inspire generosity in October is by hosting a Church Yard Sale! Consider hosting this on the evening of October 31st with food, music, and games to give families a trick-or-treat alternative.
First, decide what the money will be going toward and share that with your congregation. Next, encourage your members to make room for more this season, by donating any furniture, books, electronics, and clothing they no longer use or need. Create a designated drop off location in your building to collect items, and have a team night for volunteers to sort and price them. Pick a date, market the event to your church and local community, then BAM! You have yourself a FUNdraiser that everyone can be involved with.
3. Make It Easy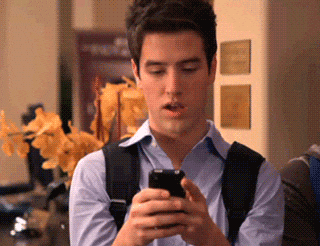 Let's be honest — people are just not keeping their checkbooks and cash on hand the way they used to. How we send and receive money has transformed dramatically in just the last ten years. Giving money has become easier than ever with the introduction of mobile payment services like Apple Pay and Venmo, so much that you may not even need to swipe your actual card when making a purchase.
Going digital with an online giving platform is a simple and effective way to see an increase in giving. You can even set up mobile kiosks using iPads, so people are able to give while in the lobby between services or throughout the week.
What are some unique ways your church has empowered your congregation to give during the fall season? We'd love to know! Leave us a comment to share your ideas.